Building Your Own Website – Who Me?
Can I really do it?
What steps do I take?
Where do I host it?
I'm not technical – how do I decide on platforms, design etc?
How do I ensure it is actually effective?
Can I make a website that becomes a profitable business?
Can i afford it?
Maybe you have already asked some of these questions!  I know I have.
You see I am not a programmer or computer wizz.  I am a stay-at-home dad seeking to add income to the family budget using my computer and a few hours per week.
Building an effective website is essential to my online business success and is to yours too!
This Is Totally Achievable For You:
What I share in this page will blow your mind and show you that it is totally achievable.  
No matter your background or skill level, we will take you step by step to a website that can achieve your objective.
This can also be done at no cost – no hosting, no software charges, no time charges.
Keys To Building A Successful Website:
Speed and page load times
Reliability
Ease of development and site management
Professional look and feel
Ease of navigation for users
Quality content
Enhance the customer relationship
Do these aspects well and you are on the way to a successful and profitable website.  Wordpress is the worlds most popular website development platform and we can provide you with two free WordPress websites.
Video: Create Your Website In Under 30 Seconds!
What Will I Need To Do to Build My Website?
Sign-up for your free website,including choosing your website domain name
Select a theme
Select or modify any simple website options
Establish your website framework
Embark on developing content
Publish your website
The great news is that we will guide you through every step with our comprehensive and highly acclaimed training program.
Why WordPress as a Platform?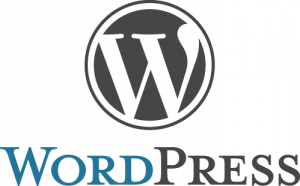 WordPress is the world's leading platform for developing websites with more than 70,000,000 websites and growing at more than 100,000 per day.  What makes it so popular?Comprehensive development and management tools  (content management system or CMS) – no need to program or know html
1000's of additional add-on features to enhance functionality
Easy to use
1000's of ready to go website themes
Excellent facilities for social networking, search engine optimisation,
mobile options and more
Lots of people understand it so there is plenty of help around for people
like you and me!
If you want to build a website – you can start right NOW for free. 
No gimmicks, no extra steps, no money needed.  Just sign-up and you can start with up to 2 free websites for free – immediately.
And with this we will provide a step by step guide on how to build your site.  You can actually have it up and running in just 30 seconds!
I'm Committed To Helping YOU Succeed:
I have been where you are looking up at a huge mountain that needs to be climbed.  However, you have no idea where the track is to get to the top or what equipment is required.
What I am offering you here is a website and system that can enable you to get to the top.  It will only happen though if you take action.  Simply follow these quick steps to get started.  Remember, no credit card details or money required – its $0.
Step 1: Start building your website here
Step 2: Create a Totally Free Account
Step 3: YOU Get Access to 2 Free Websites & an Entire Training Platform
You are now up and running! All the best.
Do you need any further help?
My commitment is to help you succeed in getting your website up and running.  I you have any further questions or need any help, please leave a comment below or contact me at my WA Profile.  I look forward to hearing from you.