You've been thinking about getting into this internet thing and making some additional money.  With more than 2 billion people connected online, you feel there must be some opportunity.  However, money is limited and so you want to know how to start an online business for free.
And that is a great question – luckily there are  answers that will make you smile.  My role in this article is simply to help you find these answers – ones that are right for you!
First things first – What do I need to do to start my online business?
Starting your own online business is actually not hard.  You just need to follow a few simple steps and be prepared to dedicate the time.
Have you had any thoughts about what you might want to do online?


Are you wanting a business or just online employment?  One is long-term and the money grows as you grow your business, the other relies on being paid by the hour or item that you complete.  Check out my article on ways to make money online for more information.
If a business, what type of area interests you?  What are you passionate about?  This may be where you should concentrate.

Wow – can I really build a website

This is not as hard as it sounds – even a beginner can do this easily
Your website gives you your own 'real estate' on the internet – you own a part of the internet.

Content is king – and you can do it!

You need to make your website informative and interesting.
It needs to provide value to some people somewhere in the world!

Get a lot of traffic

People need to visit your site if you are to make it a business
Learn and implement steps to increase your traffic

Search engines
Referrals / links

Make Money – we finally got there 🙂


We want this to come first – but it won't happen until we have the first 4 steps completed.
There are many ways to monetize (incorporate ways to make money) your site

Sell items
Affiliate Marketing
Advertising
Memberships
E-books
And many more …
You Can Build Your Own Website For Free – Yes – And We Will Show You How.
It is possible to build your very own website for free and it is actually very easy.  You simply need to:
Decide on your area of interest
Work on a name for your site
Sign up with your new name
Follow a couple of simple steps on the website builder and you are complete.
You will be most successful when you are building a website that is in an area of interest / passion for you.
Difficult – no not really.  It just requires following the plan and consistent work.
You can get started for free in less than 30 seconds!
You can also get more details here on how to build your website.
Develop Your Website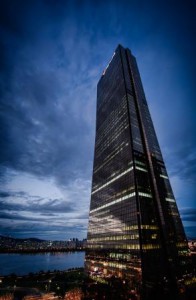 You are probably already amazed at what you have produced – your very own website.  You now have residence on the internet – congratulations!
The next step is to further develop your website.  This involves:
Adding more  content
Update specific technical aspects to make your website more functional for users
Enhance the sites look, feel and usability
This may all sound like a lot of work and difficult.
Well – it is a lot a of work but you are building a business that will pay you income long-term.  You are building a foundation that will enable a successful website over the months and years to come.
Anything worthwhile is not built overnight.  Anyone who promises instant success is just after your money and not there to genuinely help you!
Difficult – no not really.  Anyone can actually do the steps to be successful.
Wealthy Affiliate Training provides a Step by Step Program that will guide and empower you to achieve a successful website over the coming weeks and months.  Here is more information on Wealthy Affiliate.
Remember all of this can be accomplished with your free membership at Wealthy Affiliate!
Free website
Free Training
Free Website Builder
Free access to the worlds largest online business community
Follow the system and you will be successful.
Get Traffic To Your Website – Lots Of It!
The secret to internet success is getting lots of people to your site(s).  This is referred to as building traffic to your site.
When you build lots of traffic, you are able to sell products and services that fits with the flavor of your website.
Simply think of a quiet mall or busy mall – where would you rather have your retail shop?  Its the same on the internet!
Building traffic involves:
Providing interesting and informative – valuable content
Optimizing your ranking in the Search Engines – such as Google, Bing, Yahoo etc – so people can easily find you
Getting links to your website from other sites and forums
Building your presence in Social Media such as Facebook, Twitter, Google+, interest etc
Engage your visitors and turn them into engaged customers
It can take time to build your traffic as it takes time for Google and other Search Engines to start to rank you.
At Last – Make Money From Your Site
Once you have a functioning site that visitors like and are engaged with, it is time to start making some money.  (I can see the smile on your face already). It will start slow and build.
Here are some ideas on making money from your site:
Affiliate Marketing – selling other people's items and earning a commission eg. selling products from amazon.com
Sell items – market and distribute your own items – eg. import iphone cases and sell them
Sell Services – charge for information or services provided eg. website support
Advertising on your site – place adverts on your site and charge the advertisers eg. Google Adsense
Subscriptions – people join your site for a fee
There are many more possibilities but these are some of the main ones.
Billions of dollars each year are paid out by companies to website owners for advertising and affiliate sales.
You can enjoy a slice of this action.  Sitting at home and collecting your money :).
Once you understand what you are doing – you can simply replicate this in other areas of interest and passion to increase your income.
You Can Start Your Road To Success Today – For $0
The key to your success is understanding what you are doing.
I know – because I tried to do it my own way and failed.  I signed up to various programs that were just scams, wasting my time and money.
It was not until I joined Wealthy Affiliate (for $0) and commenced their training and implemented their step-by-step program that I actually started to get somewhere.
I was able to get through the roadblocks.  I could now navigate my way through the haze to a successful website.   I can honestly say it is simply amazing.
You can check it out for yourself – for free – and decide for yourself.
Check out my Getting Started page for more details.
Thanks for taking the time to read this post.  If you have any questions or comments, please don't hesitate to contact me through the comments section below.  I would love to hear from you.
Regards
Richard