This 'post' may engender a bit of controversy but here we go!
Do you agree or disagree with this statement?
"If you want something done, get a busy person to do it"
The premise behind this thought is that busy people can apply their skills, knowledge, experience and organizational skills acquired in their busy life to get the job done more efficiently and effectively.  It may also be a statement about their necessity to focus.
This is perhaps in contrast with the stereotype of a lazy person who will not lift their hand to even do much, even though they have a lot of underutilized time.
This assumption certainly has some validity, especially if we are talking about successful busy people.  Unproductive and ineffective busyness is perhaps even worse than laziness – you drive yourself almost to death and have nothing to show for it!
Why Might This Statement Have Some Truth?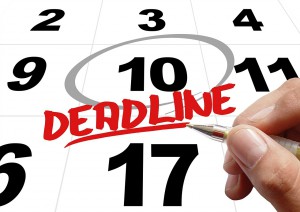 Effective busy people are organised to achieve what they do each day.  Adding a task is just another thing to juggle and put into the schedule.  It's allocating another set of resources to get the job done.
Effective busy people may have done something similar before and so they can complete the task very efficiently.
Effective busy people can often leverage more resource to get the task done, due to their influence, network and knowledge.
Effective busy people give focus to their tasks.
Effective busy people commit – they let their yes be yes and their no be no.
Effective busy people gain more satisfaction, motivation and energy by completing positive tasks, even if not for their own benefit.
What Are the Problems With This Statement?
Effective busy people may be good in their area(s) of strength but ineffective in some areas outside of this.
Effective busy people may not be able to devote enough creative thinking and planning time to the job to get good results
Effective busy people may simply not have the time
What Lessons Can We Apply To Ourselves From This Statement?
Being an effective busy person will lead to requests to do more.  Be prepared to make decisions.
When confronted with adding another task to your busy life, ask yourself if it really fits?
Am I motivated to do this?
Can I allocate the time and resources?
Do I have the necessary skills, knowledge and resources to complete the task?
Is the outcome beneficial?
How important is this task?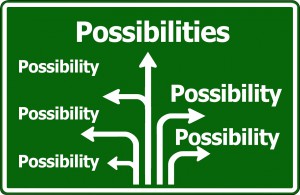 Make a decision and plan how to fit it into your schedule:
Let your Yes be yes and your No be no
Consciously add the task into your To Do List or Calender
A friend has written an excellent blog ways on how to say NO
Use 'non-thinking tasks' for creative thinking time.  Some ideas are:
When driving to and from kids activities or work
During shower times
While exercising
When you are cooking dinner or cleaning
During kids sports or arts events
You need to capture your thoughts – your smartphone is ideal for this
Working Your Online Business Using Flex-time:
If you are starting or running an Online Business using your flexi-time, you are going to have to use some of the tips provided in this article to assist you in getting the job done.
Writing material, loading content, communicating and marketing all takes time and somehow you will have to find ways to fit it into your busy but effective life.
You can find more articles on using your time here.  All the best!
Remember:
Even as a highly skilled and focused person, you can not say YES to everything.  You must make choices.
The more effective you are perceived to be, the more requests you will receive and the more decisions you will need to make. 
When the answer is YES, swing into your effective planning mode and make this yet another satisfying task you have completed!
I hope you have enjoyed this article.  I love to hear from valued readers, so please feel free to leave a comment below.
Regards
Richard